Bundle Restriction is a system that enables you to restrict many Hive members at once. The restriction will be applied for all games linked with Hive.

Bundle Restriction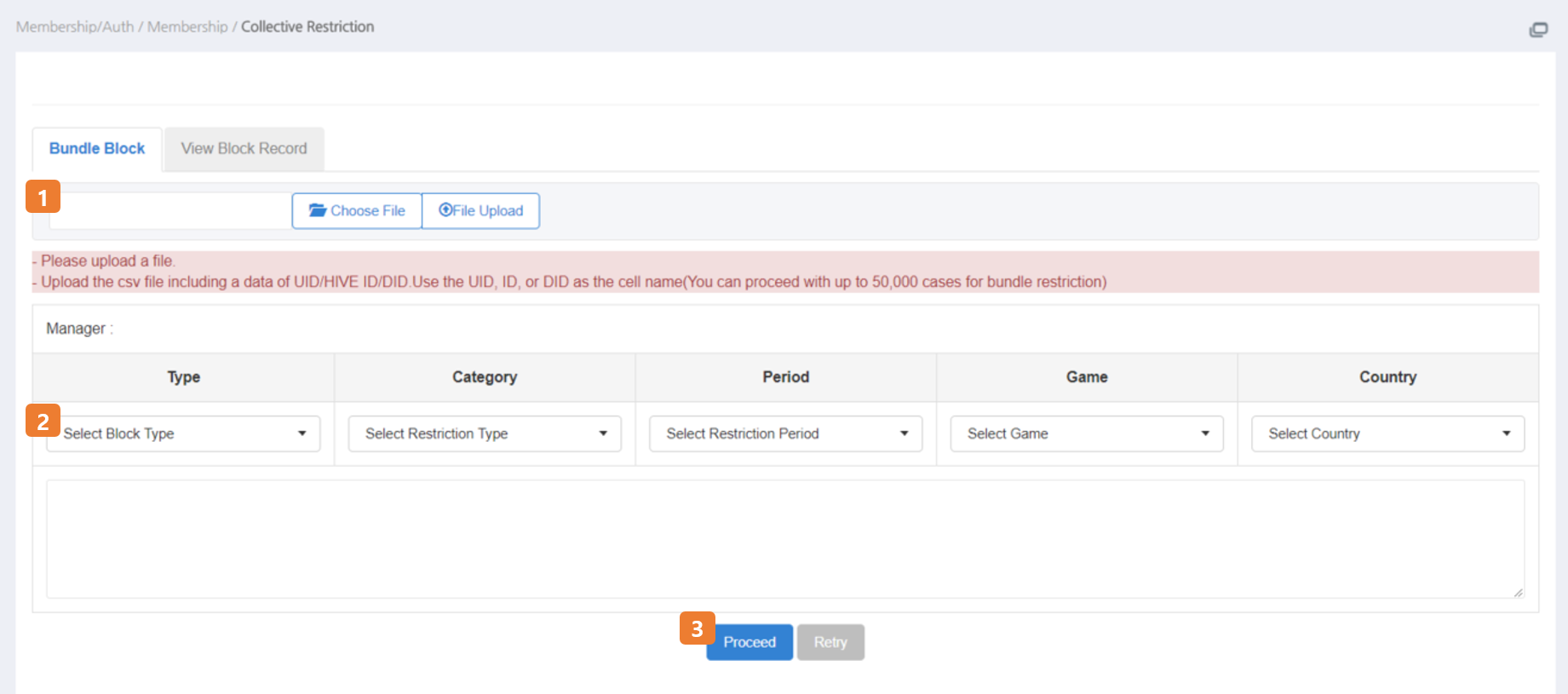 Uploads a CSV file that includes UID, DID, or a Hive ID. The number of UIDs/DIDs/Hive IDs searched will be displayed when you upload.
Enter the reason for restriction and select restriction reason, period, game and country. "Game" means that the user has been restricted due to a certain action in the corresponding game. It doesn't mean that the user is restricted only from that game. "Country" also shows log data and not the real countries.
When you click Proceed, a number of cases where the restriction was successful/failed will be displayed.
Search Block Record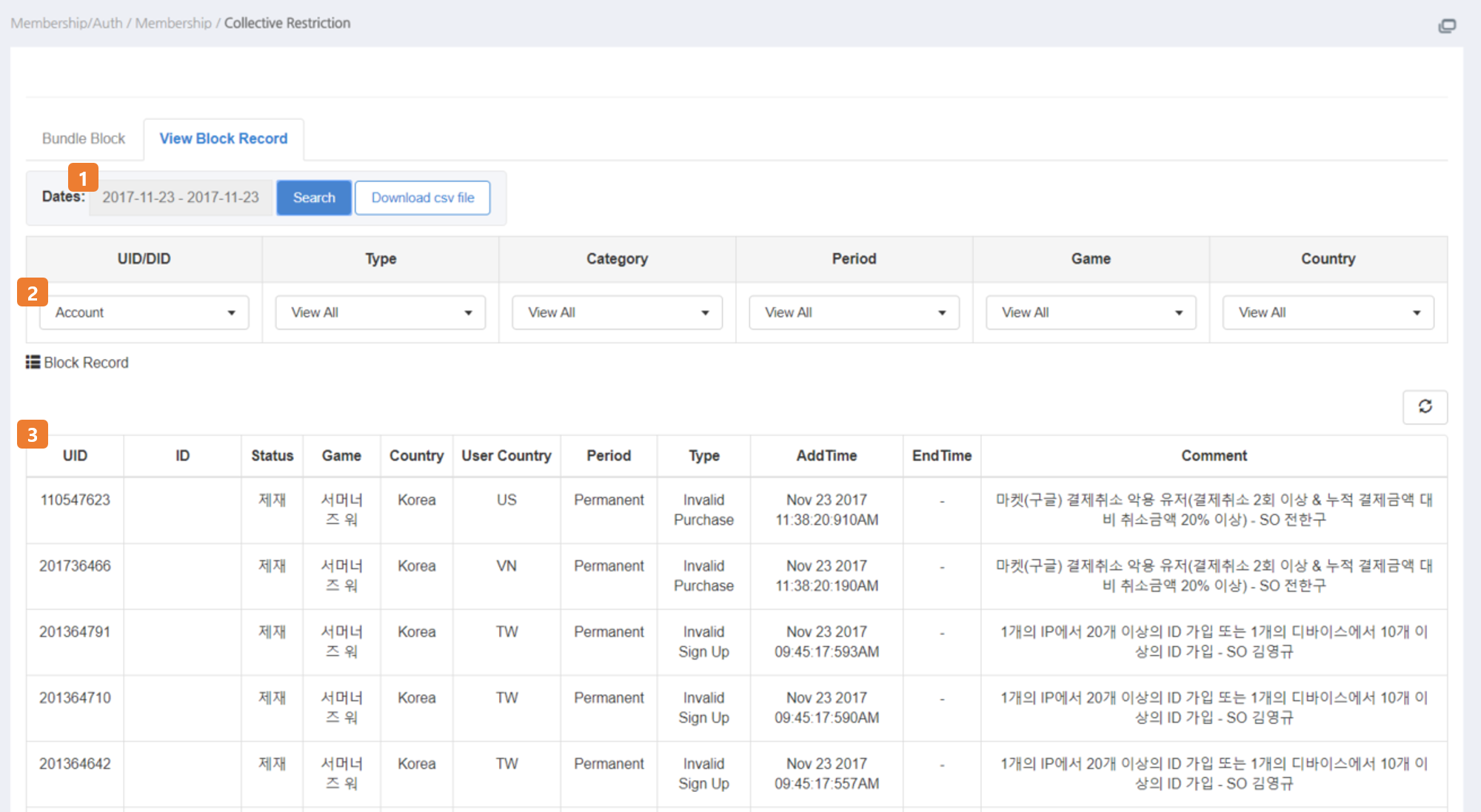 Select the date/period you want to search for.
You can search based on the information you set up when processing the restriction.
A list of users who were blocked based on the set period/information will be displayed.