The functions provided by Hive Notification are largely divided into two services: Push Notification and SES services.
The Hive Console offers two groups of menus: Push Menu and Template Management for Hive push service. The Push Menu is a key feature of Hive Notification to notify users through various channels, and Template Management is an administrator function that enables administrators to send push messages faster and more conveniently using pre-registered text.
Hive SES is a simple email system that unifies all mail systems used on the Hive platform.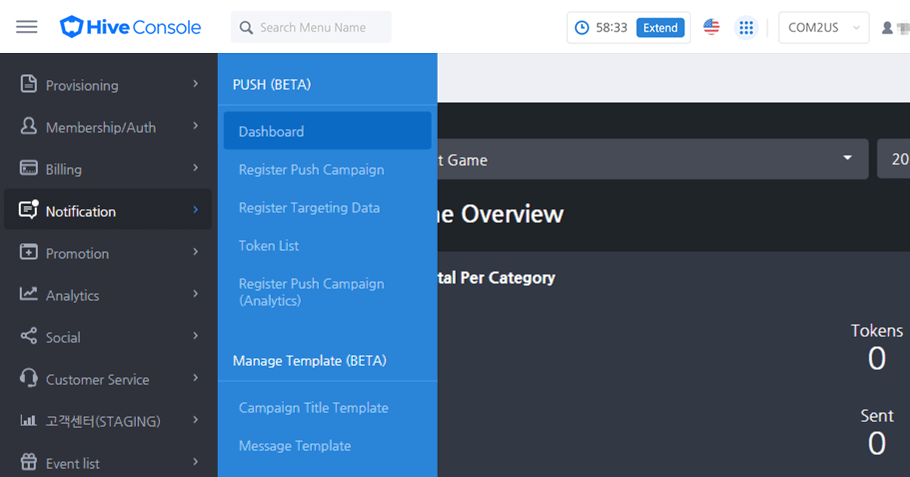 You can access the Hive Notification Backoffice through the upper menu, Notification, in the Hive Console.