Custom View is used when you create separate content other than events, such as notices and developer's notes. Also, you can directly make users to access an event page by sending out a deep link via a deep link push notification including Custom View ID. In this case, you don't need to add the Custom View ID to game client.
[Custom View Example]
A Facebook Page appears via an internal link when you click the Notice Button in Majestia.

Campaign Settings
Click on the Promotion-> Campaign Settings -> Select game -> Custom View -> Registration.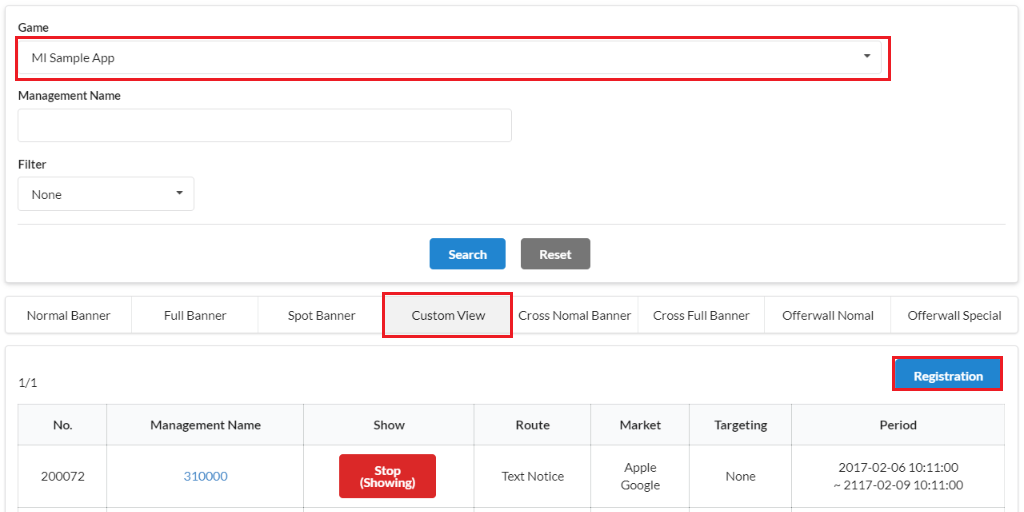 Enter info for Basic Settings, Banner, Route, and Exposure Condition Settings and click "Save". You can enter the info in the same way as entering the info for Event Campaign Banner Registration and Management except for the Custom View Banner ID.
Custom View ID: A custom view ID will be issued automatically when you register a campaign. Can be modified to the value of your choice. The issued ID should be delivered to the game development team so that it can be added to the in-game button.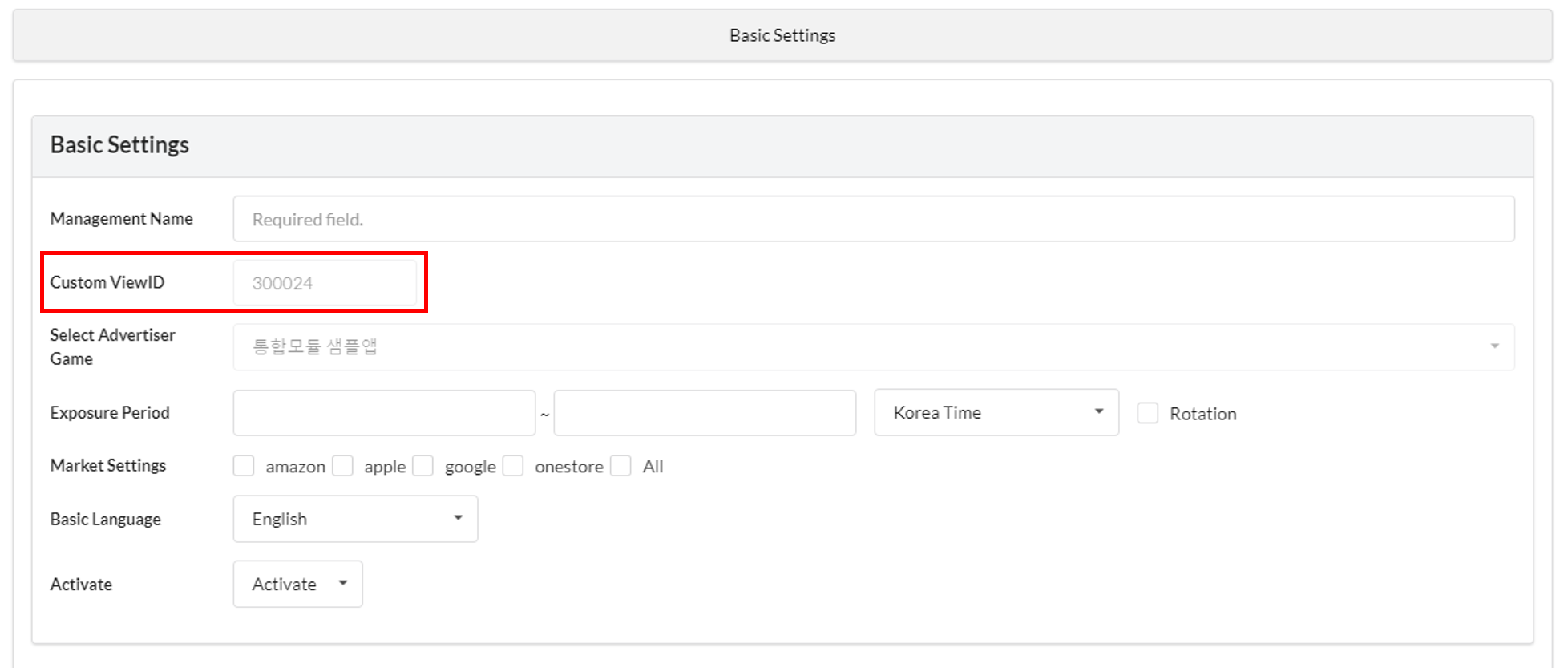 Expose Notice Date : A function that's only applied to text notices. You can change the date or choose not to display the date in text notices.