Hive SDK Tutorial is a sample app showing how works Hive SDK features on games developed by applying Hive. Check out the operation and source code of essential features of the Hive SDK required for game configuration through Hive SDK Tutorial.
[Example of the Tutorial App UI]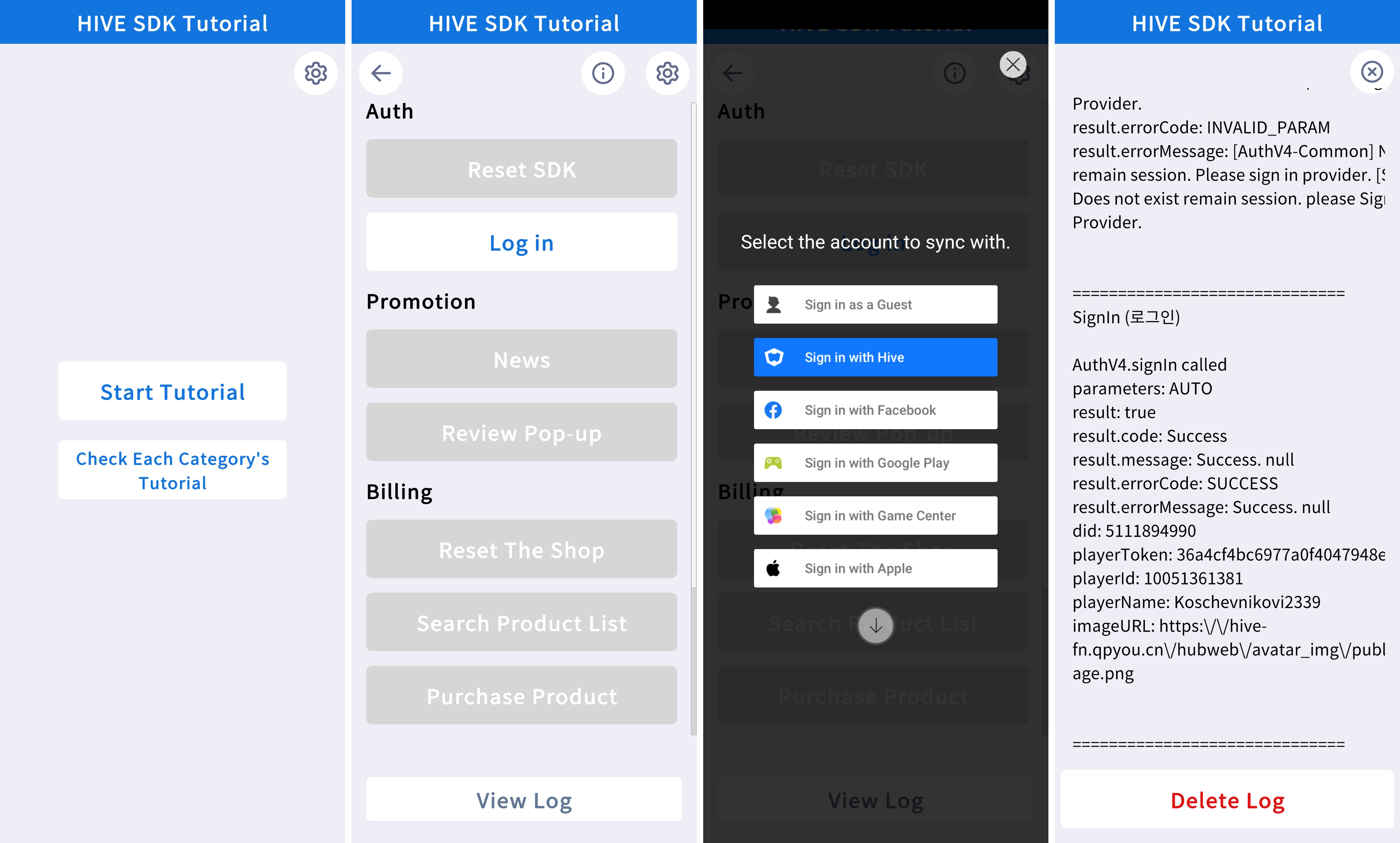 [Example of the Tutorial Source Code]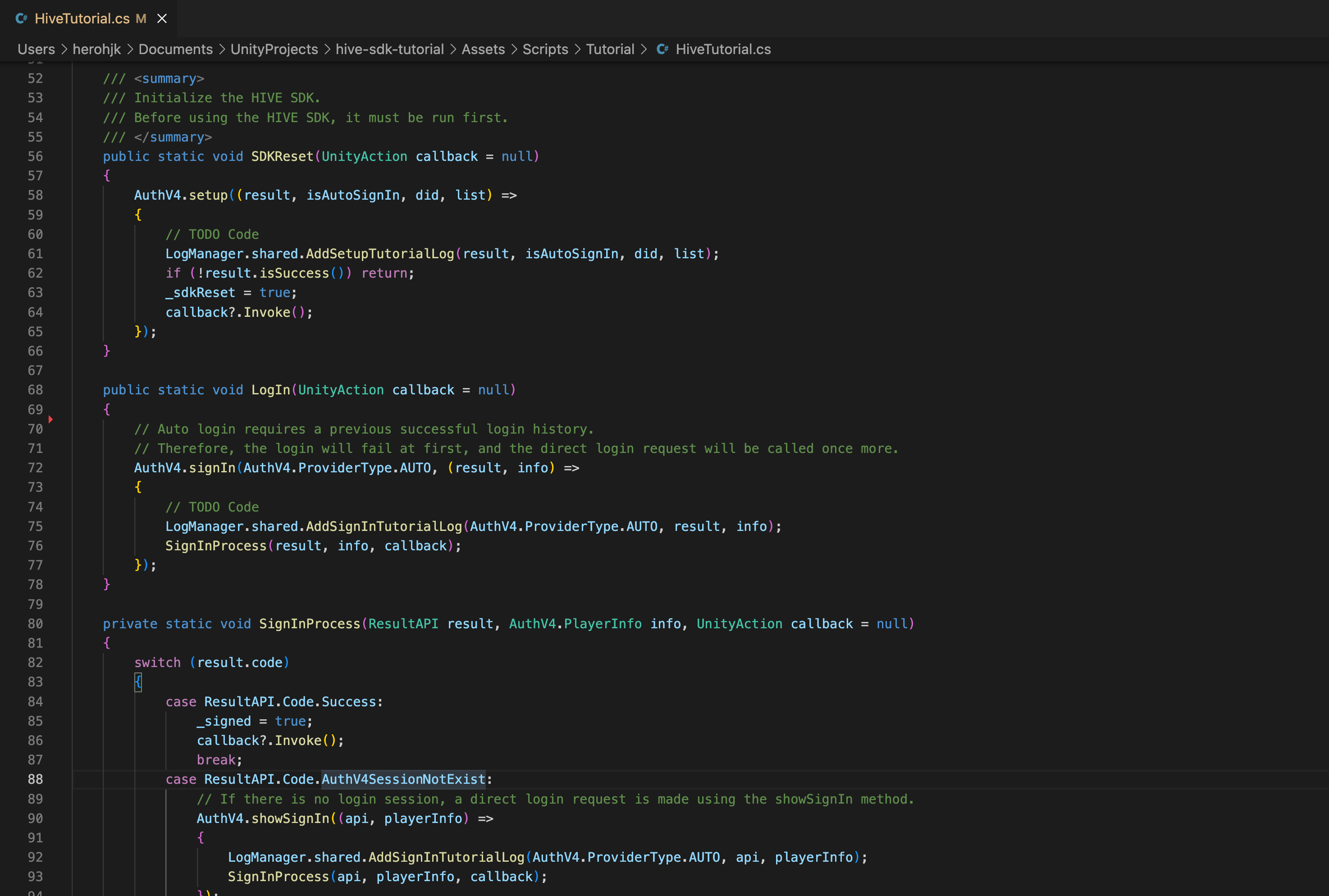 Download
Click the links below to download the Tutorial app and the source code:
Minimum Supported SDK Version: Hive SDK v4.16.4.0
Game engine: Unity®
---
About Hive SDK Tutorial
The followings are Hive features implemented on Hive SDK Tutorial. For more information about each feature, see the respective development guide.
Authentication
Promotion
Billing (Hive IAP v4)
Notification
---
Development Environment
The development environment of the Hive SDK tutorial is the same as the Hive SDK development environment. Please refer to the Hive SDK release notes or SDK Set Up > Unity.
Pre-build setup
Before importing the Hive SDK Tutorial app to your Unity project, follow the procedures below to set it on the Unity editor. For more about settings, see Adding Plugins to Development Environment.
Install the Hive SDK with the Hive SDK Manager. Please follow the guides on the Hive SDK Manager page for installation details.
After installing the Hive SDK, import the Hive SDK Tutorial UnityPackage in the tutorial source code.
Go to Edit > Project Settings > Player on the Unity editor and set as below:

Change Package Name to com.hive.tutorial.android.google.global.normal.
Change Minimum API Level to Android 5.1 (API level 22).

Go to Hive > ExternalDependency in your Unity editor, and uncheck Firebase.
Set as below in the Hive > Edit Config menu on Unity editor, and then click Regenerate Android Manifest & Hive Config & Import HIVE SDK, Google Play Services (Game, etc).

AppID: com.sample.tutorial.android.google.global.normal
Facebook App ID: com.sample.tutorial.android.google.global.normal
Zone: Real
Now, you can build the Hive SDK Tutorial app with your project. For more information about how to build, see Building Apps for Android.
---